Education Trendsetters – They Dare to be Different
To swim against the tide is not a cakewalk and particularly, if you are into the education sector grooming young impressionable minds & moulding them into global citizens you cannot even rely on trial-and-error methods.
These trendsetters in education dare to dream, dream to be different & realise their dreams, knowing well that they cannot go even an iota wrong. From campuses to coffee shops, from malls to homes, parents have been expressing dissatisfaction about the kind of education their children are getting.
The education scenario has been changing at a break-neck speed since the past few years with several reforms and of course with technology snaking its way into this field. The Coronavirus pandemic has only pronounced the need to adapt to the technological revolutions.
Educators started adopting new methods of teaching with creative ways to teach the learners of today even prior to the Covid period. Active learning methods, empowering students to master new technology, problem-solving skills & making them future-ready are topmost on the priority list of educators.
Trendsetters who chose to be different adopted technology, inclusiveness, and active participation of the learner long before these occupied the centre stage of education.
For these trendsetters, every student matters. Unlike many institutes that focus only on bright students to retain records., they believe that an educator is responsible for every single student who should be brought into the mainstream with empathy and understanding. Every student is made to be a good human resource.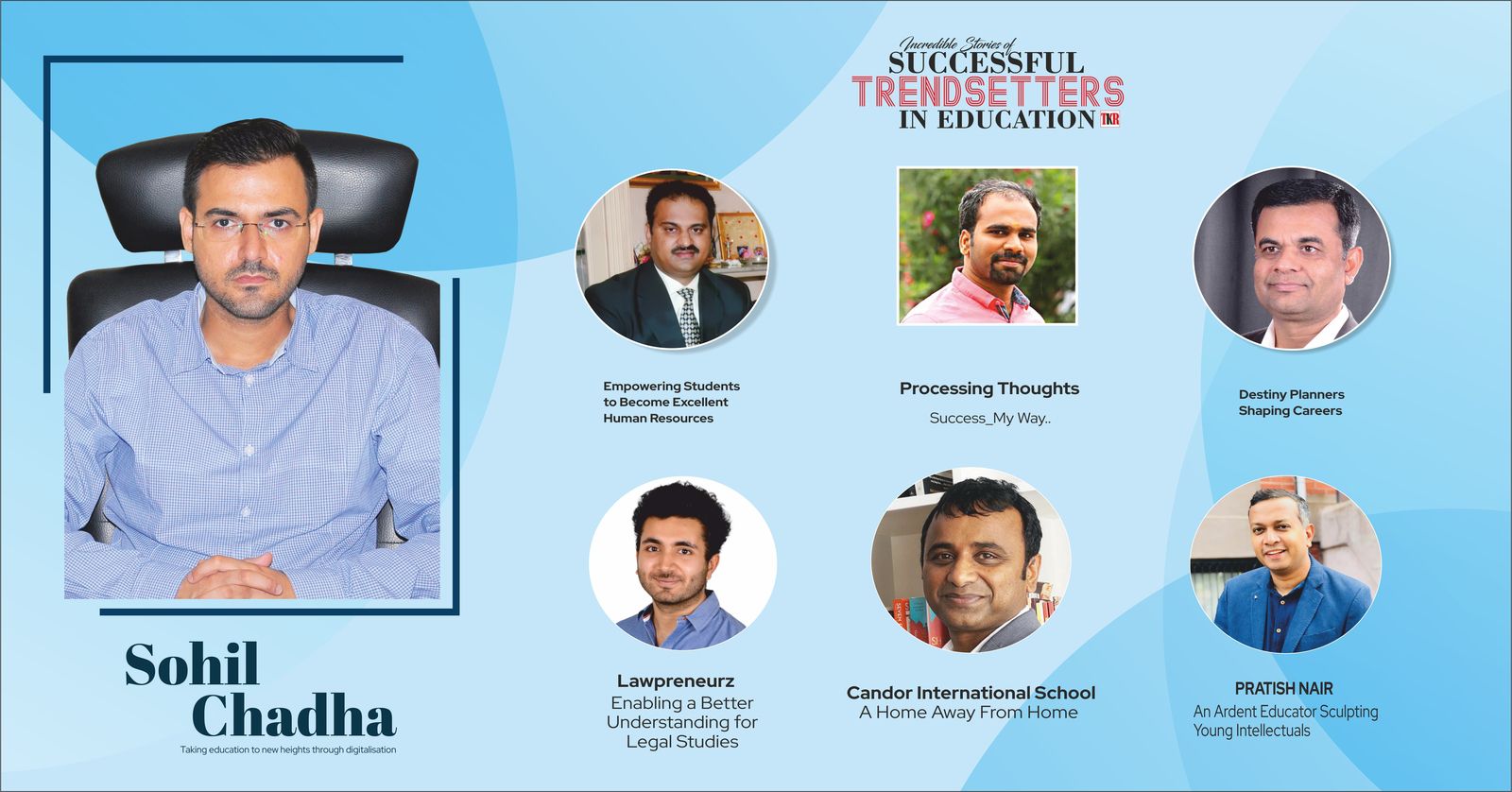 We, at The Knowledge Review, handpicked some educators who isolated themselves from the herd and dared to be different. We featured these trendsetters in our latest edition, Incredible Stories of Successful Trendsetters in Education. For the cover story, we have Sohil Chadha, who has taken education to new heights with digitalisation. The other trendsetters include Suresh Reddy of Candor International School, S. N. V. L. Narasimha Raju of The Oxford College of Pharmacy, and Pratish Nair of Prahlad Kakar School of Branding and Entrepreneurship.
As you flip through the pages of this interesting issue, do read the CXO point of view and articles generated by our in-house editorial team.
Have a fruitful read!